I've heard about
Swap-bot
a while back, but never jumped in. I used to do ATCs and maybe this is a new place to create quick art and share too. I enjoy making small detailed art.
In case you don't know, ATCs are are
Artist Trading Cards
. The size is uniform (2.5" x 3.5") but the expression is up to its creator. My faves to make are
Zentangles
. That keeps me busy learning new tangle designs as well as have a place to share them.
No, this mandala and satellites isn't ATC sized
and more detail than an ATC
It's my fave tangle I've drawn so far
Mixed media is also fun. Here's one of my faves I received from Colleen.
Colleen made a cloth envelope for this embroidered and beaded ATC
In the meantime, I am jumping in
slowly
by doing the One Word Answer Swap. It will be 50 question study in brevity, Those of you who know me well, know this may or may not be a big challenge!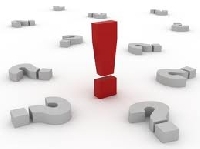 One Word Answer Swap
Give-Away Fun!
Another note,
Katy
is about to celebrate her 1-year "blogaversary" and a new niece so she's having a give-away! Pop over to play and/or meet a new friend.